Address
7409 Second Avenue
Construction Type
Restoration & Renovation
Parking
93 Spaces + 3,500 Spaces in Surrounding Area
The Kahn Building was known as 'a building with a purpose' during the Great Depression. Today, we are inspired to work in that spirit across our developments.
The Fisher Building, along with the Kahn Building, was acquired in 2015, ultimately leading to the creation of the Platform. Plans at the Kahn Building include the retention of current office tenants, the addition of ground floor and concourse retail, and conversion from office to luxury rental apartments.
With limited space Downtown for their central headquarters, the Fisher Brothers created New Center in the 1920s and commissioned Albert Kahn to design what was then known as the New Center Building. Completed in 1931, it was designed in place of the additional towers of the Fisher Building. It's timing during the Great Depression was meant to put Detroiters to work to combat unemployment rates. In 1988, its name was changed from New Center Building to Kahn Building in the architect's honor.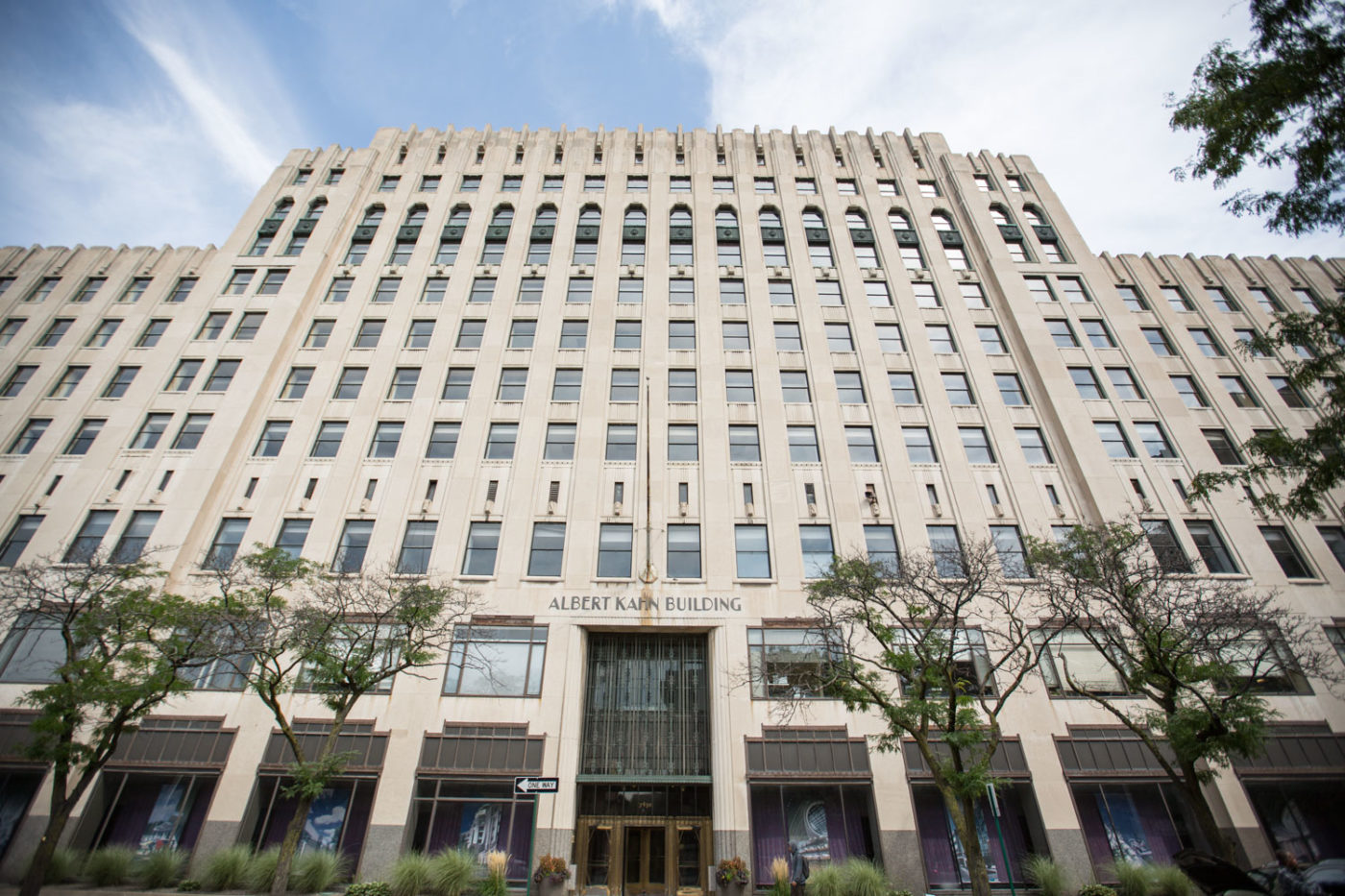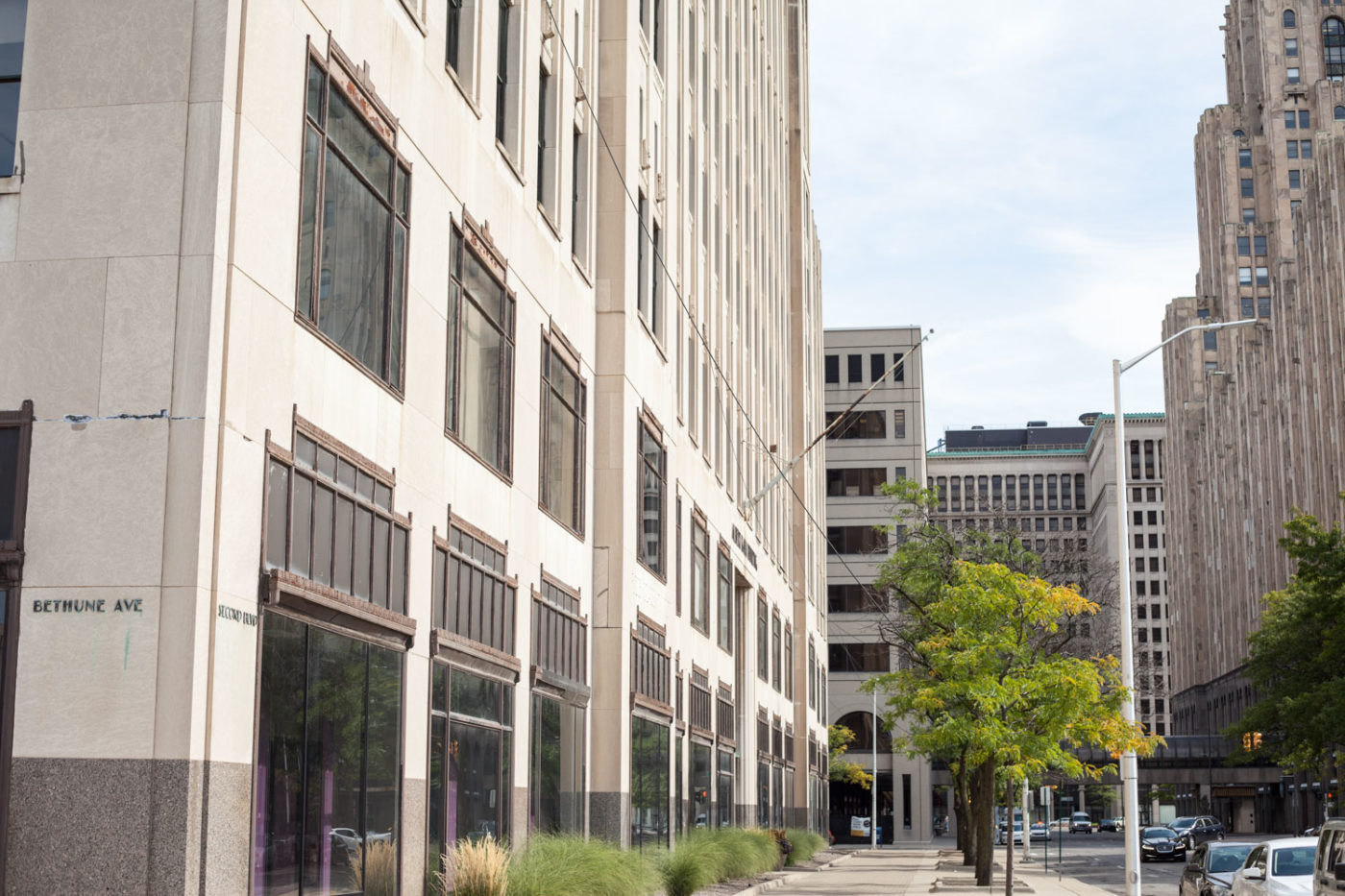 On Community Engagement: Retaining space in the building as the home of Albert Kahn Associates was a straightforward decision, and one that is a foundation for the approach with long-standing tenants.
On Design Excellence: Like its neighbor, the Fisher Building, the design approach is one that is timeless, marrying historic and modern so that interior upgrades and interventions are done with respect to the building's historic quality and realities while infrastructure is modernized to function efficiently.
In the Neighborhood: Fisher Theatre, Cadillac Place, New Center One, Hotel St. Regis Detroit, Motown Museum, College for Creative Studies, Shinola Factory Headquarters, Henry Ford Health System; Detroit Branch NAACP
Transit: Bus #023, 851; Q-line Station: Grand Blvd; MoGo Station: Second Ave & W Grand Blvd