Project Type
Mixed Use; Training
Construction Type
New Construction
We're proud to help deliver iconic new developments in the City of Detroit.
As development manager for the new Detroit Pistons Performance Center, the Platform delivered a $90 million state-of-the-art training center and corporate headquarters. The 185,000 square-foot facility is the largest of its kind in the NBA and anchors a multi-use development that is transforming the surrounding Tech Town and New Center neighborhoods and attracting investment.
The building features corporate office space for operations, player locker room and lounge, full-service kitchen and dining, spacious weight room, hydro and cryogenic treatment systems, courtyard, production studio, interview rooms and film study rooms.
The Performance Center is connected via an enclosed glass walkway to the Henry Ford Center for Athletic Medicine, a comprehensive sports medicine, treatment and rehabilitation facility managed by Henry Ford Health System, the official health care provider for the Detroit Pistons.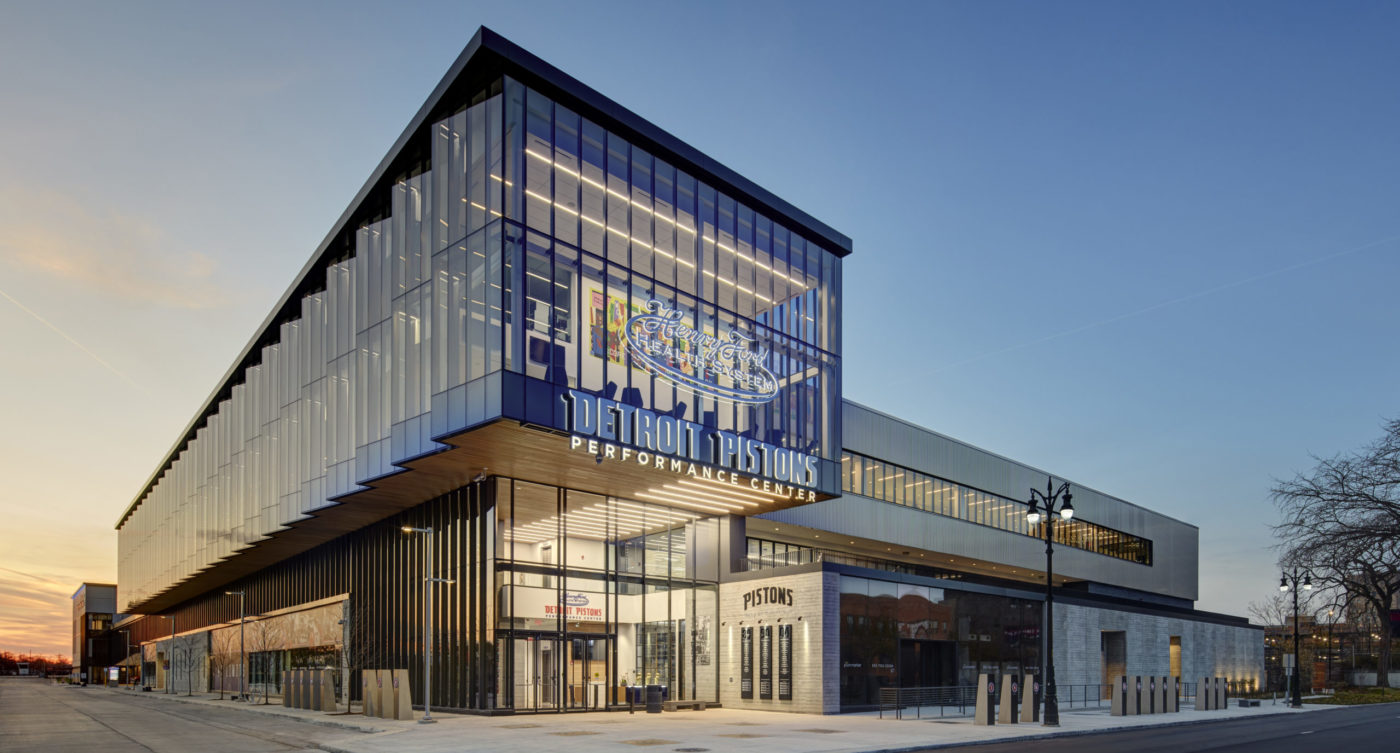 The Pistons Performance Center is a start-of-the-art training center and corporate headquarters.
History: Tech Town is a 12-block research, technology and innovation district in Detroit. Named for TechTown Detroit – the former Wayne State University business-incubator-turned-nonprofit – the neighborhood is a hub for tech start-ups and entrepreneurs. Tech Town is located within New Center between West Grand Boulevard and I-94, and M-10 and Woodward Avenue.
New and renovated historic buildings are home to such institutions as the College for Creative Studies-Taubman Center, Wayne State University Integrative Biosciences Center, Wayne State University Police, Detroit Pistons Performance Center and Henry Ford Center for Athletic Medicine, NextEnergy, Detroit Children's Museum, Shinola Headquarters and University Preparatory Academy.