Project Type
Mixed-Use; Parking
Construction Type
New Construction
York Garage is a seven-story parking structure over ground floor retail on York Street. It is part of a larger master plan focused on the intersection of Cass Avenue and York Street that is a mixed-use and mixed-income. It includes the historic adaptive re-use of the Wayne State University's Criminal Justice Building as office and retail and new construction apartments over retail at Antoinette.
Stage of Development
Pre-development
A developer sees an opportunity in an existing building or vacant land and tests possible ideas for development to determine if they should commit.
Design
The architect, along with engineers and contractors, collaborate with the developer to create a meaningful plan for construction.
Construction
The general contractor physically brings the design of the architect and engineers to life.
Leasing
The development is promoted to potential tenants who may be interested in leasing or purchasing available units.
Management
A property-management team manages the on-going daily operations of the development and the tenants.
Refinance
The owner may choose to re-finance or sell the developed property.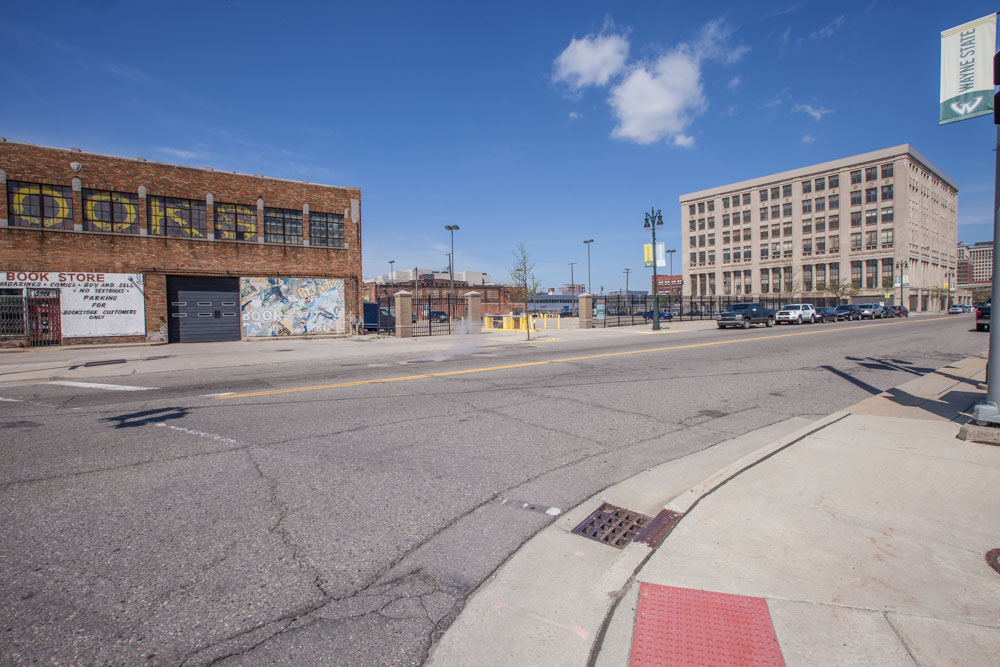 Photo by Ara Howrani
On Community Engagement: A dedicated community meeting introduced residents to the early master planning of 6001 Cass, Antoinette, and York Garage developments and gathered feedback on the proposed projects. The development, located in and adjacent to the New Amsterdam Historic District, also received community stakeholder support for a historic commission hearing in which project plans were approved.
In the Neighborhood: Henry Ford Health System, Wayne State University, Wayne State Integrative Biosciences Center, College for Creative Studies, TechTown Detroit, Junction440, Next Energy, future Pistons Performance Center, University Preparatory Academy Elementary, University Preparatory Academy High School, Merrill Palmer Skillman Institute, Fisher Theater, Carhartt Flagship Store, Shinola Headquarters, Motown Museum, Detroit Institute of Arts, Detroit Historical Society, Charles H. Wright Museum of African American History, Michigan Science Center, Museum of Contemporary Art Detroit, University Prep Science + Math Middle School, Scarab Club, Detroit Public Library
Transit: Bus #023, 042, 016, 080, 089, 851, Q-line Station: Amsterdam; MoGo Station: Second Ave & Burroughs St; Amtrak Detroit Station